Availability of products
A small colored parcel icon informs you about the availability of products in the shop. Colors have the following meaning:
| | |
| --- | --- |
| | Product is in stock and available now. |
| | Product is in stock and available now, but stock is low, so better order soon! |
| | Product is not in stock right now. |
| | This product is not in stock in the moment. It was already ordered with the manufacturer or will be ordered as soon as we receive your order. We don't take responsibility for the availability of this product. You will be informed if a delay would occur. |
Futhermore you will find information on the possible delivery on the detailed product pages. This might look like this:
Ready for shipping
in 36 hours
By the way: You can reach the detailed product pages by clicking on the name of a product in the listings.
Please note: Date of delivery is depending on all ordered products to have the same availability, e.g. the "available now" icon. Dates become valid only after payment is received, thus may depend on the chosen mode of payment.
Please note: Errors according to stock and delay of delivery accrued from them excepted.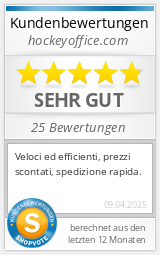 stored goods ready for shipping in 36 hours
huge warehouse stock
no minimum order value
no extra charge for shipping of sticks
That´s where we can help... and you may exchange it within 14 days!