Legal info
Operator

Image Sport & Event GmbH
Rendsburger Str. 14
30659 Hannover
Germany

phone: +49 511 542909-20
fax: +49 511 542909-33

Managing director: Christian Fischer

IBAN: DE83 2507 0024 0037 7697 00, BIC: DEUTDEDBHAN (Deutsche Bank)
IBAN: DE45 2505 0180 0000 4998 11, BIC: SPKHDE2HXXX (Sparkasse Hannover)

Registered with the Amtsgericht Hannover as HRB 62548.
VAT ID: DE188094913
tax no.: 25/210/16734
Member of the IHK Hannover.
Place of business: Hannover.

Fresh ideas for your e-business

Further Information: www.eiskristall.com
Resolving complaints
You can find the ODR platform of the European Commission here: ec.europa.eu/consumers/odr/
Disclaimer: In spite of careful examination of the content we accept no responsibility for the contents of external links. Only the respective operator is responsible for the content of linked pages.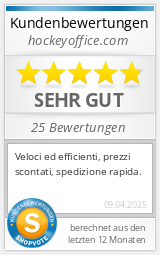 stored goods ready for shipping in 36 hours
huge warehouse stock
no minimum order value
no extra charge for shipping of sticks
That´s where we can help... and you may exchange it within 14 days!